Activity Guidelines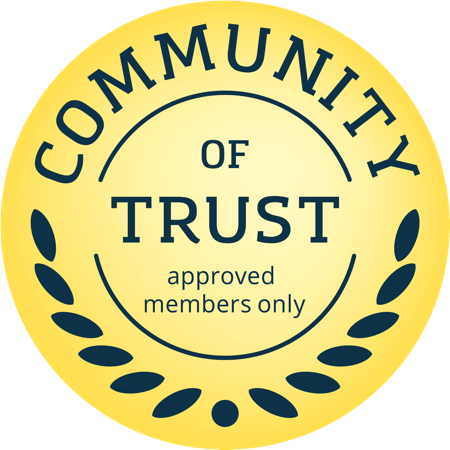 InterNations is a community of trust, dedicated to current, former, and future expats worldwide.
Our guidelines ensure respectful conduct in our community and the high quality of information provided.
This way InterNations remains the special place it is.
All the in-person and online get-togethers taking place within an InterNations Community are listed in the
Events section
.
InterNations Official Events

are get-togethers organized for an entire InterNations Community. With a few exceptions, InterNations Official Events are open to all members and their guests. For more details, please review our Official Event Guidelines.

InterNations Activities

are smaller get-togethers within groups where members can share common interest or hobby (e.g. going to a concert together, practicing language skills, going on a hike).
---
Disclaimer
InterNations Groups are managed and activities are organized by our local Consuls on a purely voluntary basis. InterNations provides the infrastructure for our members to organize activities. The organizers do not represent InterNations as vicarious agents.
While we do our best to provide an enjoyable experience for everyone, InterNations assumes no liability for what occurs at an activity posted on InterNations or hosted by our Consuls. InterNations does not accept any legal responsibility for damages resulting from the gross negligence of the organizers. Furthermore, neither InterNations nor the organizer(s) of an activity shall assume liability for any loss of personal property, nor shall they be held responsible in the event of financial, physical, or emotional damage (see our General Terms & Conditions for further details).
As a member of InterNations, you have agreed to adhere to our General Terms & Conditions and to respect our standards of conduct. Please behave in a respectful manner towards InterNations members, hosts, and staff — both in person and online. InterNations reserves the right to take any action necessary to ensure the high quality of our activities and that all members feel welcome.
---
For Activity Organizers
InterNations Activities are posted by Consuls and members and carefully monitored by the Community Engagement Team. We reserve the right to remove or alter activity posts that don't follow the guidelines below.
General Guidelines
All InterNations Activities should be aligned with our mission to create a great experience and a trusted community where expats feel at home around the world.
Activities are exclusively available to Albatross Members. The only exceptions are activities in InterNations Changemakers Groups, which are open to Basic Members as well.
We do not allow in-person activities that

serve a commercial purpose — we do not tolerate aggressive self-promotion;
are linked to the host's or a relative of the host's business;
are linked to an organization that the host promotes and/or works for;
are organized or featured on another website or social network — you can share the activity link to your social networks, though;
could be considered discriminatory or intolerant;
are inappropriate or sexual in nature;
are otherwise considered unsuitable for the community.

Attendance costs (if applicable) may not serve the financial interest of the activity organizers.
Fundraising activities must align with the group's theme. All donations must be transferred in full to a registered non-profit organization and reported to InterNations by the end of the month.
Please avoid posting a nightlife-themed activity on the same date as an InterNations Official Event. Keep an eye on the calendar to see what's coming up in your community. If there is an overlap between a nightlife-themed activity and an official event, we reserve the right to review the situation and take whatever action is best for the community.
Make sure your activity relates to the group's general theme.
Don't post the same activity in more than one group.
Content of Activity Posts
Don't disclose the activity's location or venue in the title or cover photo.
We don't allow the use of any copyrighted or trademarked content in your activity posts. This includes the title, description, and images.

Cover photos from third-party sources are only allowed if you hold the copyright or have permission to use them (for example, from the venue owner).
Information or content from third-party sources is only allowed if you hold the copyright or have permission to use it. Always provide a link to the content or original source of information with an explanatory comment (see our General Terms & Conditions for further details).

Use high-quality cover photos and avoid collages.
Use English — our common language — for all activity posts, especially the title. If you do use another language in the activity description, always add a translation or additional explanation in English.
Give your activity post a clear and concise title.
Don't include "InterNations" in the activity title.
Don't change the InterNations standard font or use emojis.
Don't use excessive punctuation (!!??!!!) or CAPITAL letters. This may be viewed as shouting.
Don't use discriminatory, offensive, or inappropriate language.
Remember our international audience and respect all members. The same guidelines as when writing a forum post also apply to activity posts (including comments on the wall).
---
For Members at Activities
General Guidelines
With a few exceptions (e.g. activities in women-only groups), InterNations Activities are open to all Albatross Members.
Only members who have signed up for the activity on InterNations may attend.
If you accept an activity invitation and later cannot attend, you should cancel your attendance on the InterNations website or app before the activity begins. Knowing the correct number of participants makes it easier for the organizer to plan the activity and make any necessary reservations.
Depending on the activity, there may be costs involved (e.g. ticket fees, travel expenses). Attendance costs (if applicable) may not serve the financial interest of the activity organizers.
To ensure the security, quality, and exclusivity of our online events, InterNations provides premium Zoom accounts to activity organizers. You are not allowed to share Zoom links with third parties.
When Attending Activities
In the spirit of connecting global minds, we ask you to help other members feel welcome at InterNations Activities.
Any member behaving in an inappropriate manner at an activity — be it in person or online — is subject to having their InterNations membership revoked.
By accepting an activity invitation, you acknowledge InterNations' right to publish any photographs, screenshots, or film footage taken at the activity on the InterNations website, app, and/or on any platform approved by InterNations. If you wish to refuse, you must clearly express this wish to the photographer or videographer at the activity. If you would like us to remove a photograph already published on the InterNations website or app, contact InterNations at support@internations.org.