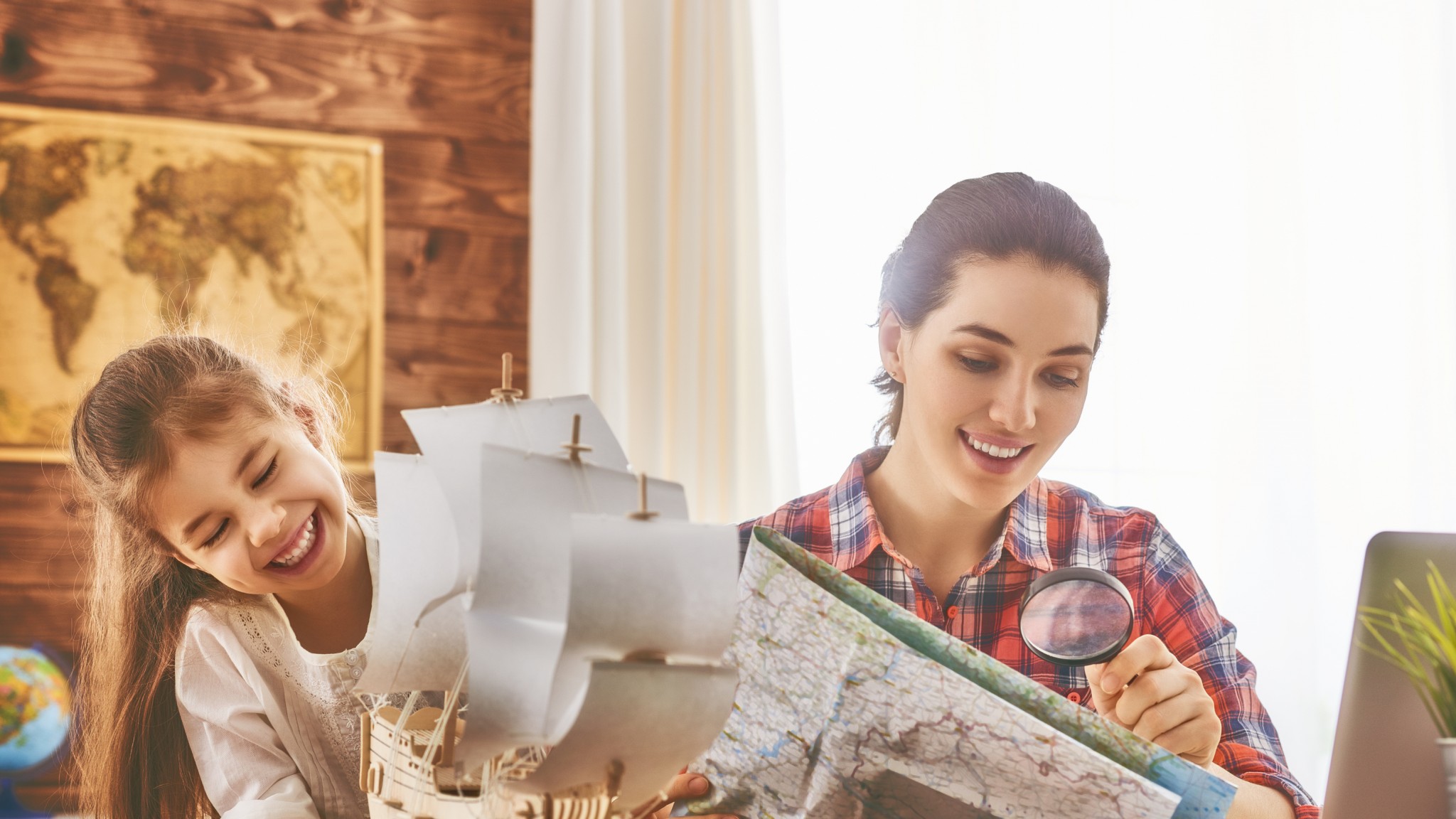 Moving abroad with your family?
Exchange tips about expat life on our forums
Access expert articles on life abroad
Meet international friends at regular events
Share hobbies through interest-based groups
Other Schooling Options for Expat Children
If you take your children abroad during your foreign assignment, their new school will play a vital role in their brand-new life as expat kids. InterNations introduces you to the pros and cons of international schools, local schools, boarding schools, and homeschooling for expat children.
International Schools
International schools are probably most suitable to deal with the challenges specific to expat children, both cultural and academic ones. In this international environment, children learn very well to adjust to and deal with cultural differences.
Academically speaking, international schools have a lot to offer. In addition to language classes which help children acquire the language of instruction, expat kids can choose from a multitude of extracurricular activities. Many of them are able to completely settle in and follow the curriculum within the first six months.
This option is particularly suited for families who are constantly on the move. If you can predict that you will not return to your home country for some time and want to expose your children to an international lifestyle, an international school might be the right choice for your kids. Its intercultural environment will prepare your children for this type of life.
International Curricula & Diplomas
Most international schools offer centralized curricula and diplomas to ensure a consistent education system for expat children all around the world. Hence, when these children move to a new country, they do not have to adjust to a new school system every time.
The most common international curriculum and university-entrance diploma is the International Baccalaureate (IB). There are over 3,000 schools in more than 140 countries that offer the IB program on three different academic levels. The last one leads to graduating with the IB diploma. To receive this diploma, expat children need to pass exams in six different subjects, including social sciences, a foreign language, a science subject, and math. In addition to this, they have to write an extended essay and participate in a community service project. Those who pass all exams receive a diploma which is widely accepted and grant access to most universities around the world.
Alternatively, some international schools offer an international diploma with British influences, the International General Certificate of Secondary Education (IGCSE). To receive this diploma, expat children need to take and pass eight or nine academic subjects at the end of grade 10. Similar to the GCSE in the UK, the IGCSE prepares expat kids for further academic achievements, but to be admitted to university students need additional qualifications.
Home-Schooling
Parents who choose this option for their children can be flexible and don't have to rely on available schools. Expats who move to rural areas or choose to travel a lot during their expat assignment can come up with their own schedule and curriculum.
On the downside, expat kids who are home-schooled often have a harder time getting in touch with other children their age. You as a parent should also be aware that it takes a lot of effort to come up with a proper, well-prepared curriculum for expat children. After all, you will not want your child to be left behind when attending a school after all or getting ready to go to university. Even if you have the time to work on a curriculum, or hire a teacher to do so, your host country's legislation may stand in the way of this endeavor as home-schooling is not legal in every country.
Global Expat Guide Topics
Other Topics