Six Tips to Help Your Children Make Friends in Their New Home
Six Tips to Help Your Children Make Friends in Their New Home

By Karola Clark
Moving countries can be very unsettling, especially for children. However, with a little preparation, you can help them find new friends and make them feel at home much more quickly.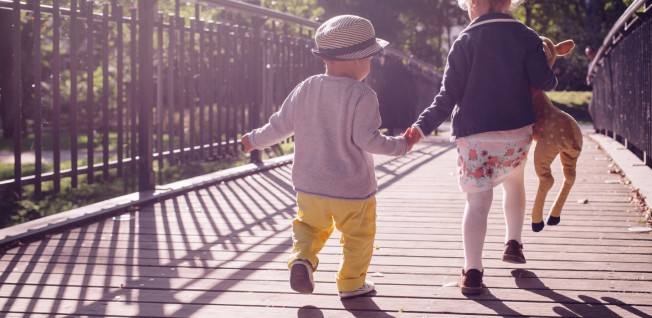 When you relocate with your family, one of the biggest concerns is making sure your kids settle in happily in their new destination. No matter what their age is, they will be leaving behind the security of friends and family, so finding a new support network is vital. Here are a few ideas on how to make the transition as smooth as possible.
Research before you Arrive
In this age of social media, almost any destination you move to will have at least some active expat forums. These can be vital resources. Before we relocated to Singapore, I joined several online forums to connect to the large and active expat community. By posting on these forums, I was able to communicate with other expat parents and had playdates for my toddler lined up before we even arrived in the country. Online expat forums can also be a goldmine of information on finding family-friendly areas to live, how to pick schools, and a thousand other things.
Join Classes
For toddlers or preschool kids, music or gym classes are a great way to meet new friends (for the parents, too). For older children, sports teams could be the way to go. Try to find something that your kids already played and loved at home, or are very interested in, so they feel confident from the first lesson or game on.
Choose the Right Area to Live
Budget, size, and the commute to work are usually the first considerations when you are trying to find housing. But don't forget the school! If you find a place close to your kid's school, there's a high chance that there will be other families from that same school nearby. This gives you an instant community, and makes getting to and from playdates much easier.
Find a Club
Cities with many expats will have family-based clubs. For example, Singapore has many clubs like the American Club, the British Club, or the Hollandse Club. You don't have to be a national of that country to join, and these clubs have great family-friendly facilities (pools, playgrounds, restaurants) and host many fun events for all ages.
Push Your Kids Outside
This will depend on where you are living, but once you've settled into your new home, try to encourage your kids to go outside and make local friends by themselves. You can take your younger kids to the local playground or swimming pool, then hang back a bit and let them join in with other kids. For your teenagers, you should find the local hangouts — cafes, shopping malls, and the pool or gym at the apartment complex or compound where you live.
Don't Forget Your Friends at Home
Most kids won't need much encouragement, but countless other social media apps will help them to stay connected to their network at home. This is especially important in the early days of settling in and if you are planning a return home within a few years.
If you are an InterNations member and would like to contribute an article, do not hesitate to contact us!
---
Global Expat Guide Topics