International Women
Among expats sent on foreign assignments, international women are still "the odd man out". However, such figures don't include many expatriate women who find a job abroad on their own. In both cases, international women, as well as their spouse, may face unexpected issues – find out more below.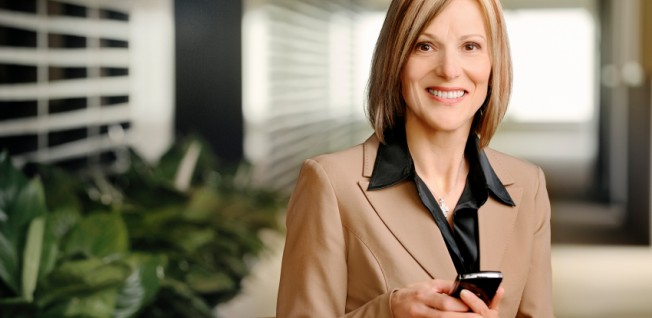 In 2005, international women (women whose career took them abroad on a typical foreign assignment) were hailed as an up-and-coming phenomenon in the annual Global Relocation Trends Survey Report. According to the representative study, 23% of all international assignees were women, and the number of women pursuing their careers abroad was supposed to rise.
In many surveys, these women tend to be associated with personal skills which are considered conventionally "feminine". Among these skills, the following are usually perceived as useful for cross-cultural competency: flexibility, sensitivity, and empathy. However, despite those much-vaunted skills attributed to international women in expat careers, the actual number of women deployed by their companies has slightly decreased.
The Brookfield Global Relocation Trends Survey Report 2010 found that only 17% of international assignments abroad went to women. In their annual report for 2012, this percentage bounced back to one fifth. Among traditional assignees, the number of expat women seems to be ranging between 20% and a maximum of 25%, for the time being.
Should I Stay or Should I Go?
Some potential expat women may have rejected an assignment because their partner was not willing to change their own career path rather drastically. Additionally, quite a few female employees could have been reluctant to accept assignments in "unattractive" locations because they were concerned about their safety. On the other hand, those women who do in fact accept expat assignments are confronted with a "man's world" among international employees.
Of course, the number of women in typical expatriate jobs does not account for the many international women who decide to live and work abroad independent of foreign assignments. Perhaps they find a job immediately after graduating from university in another country; they may want to escape from a domestic job market with few employment opportunities, or they are planning to brush up their CV by perfecting foreign language skills and adding international work experience.
Expatriate Women and Their Career
For international women in business, making money and finding challenging tasks to keep them busy isn't necessarily a problem. "I'm a bit of an oddity, though," Amy (30) from London laughs. "I'm pretty young to be an expat. I'm a woman on an international assignment, and I'm married, with a partner who's become a traveling spouse. Thank god I'm used to being the odd-man-out in my career. Or should this be the odd woman out?"
Amy is working as a currency broker for an international financial services provider. At the moment, she's staying at the company's branch office in Tokyo. As a woman in finance and banking, especially in the testosterone-driven atmosphere of the City of London, she quickly learned to be assertive and to make the most of her career opportunities.
Since she grew up as the child of a British lawyer and a Japanese school teacher, she has always dreamed of moving to Japan for a couple of years. Familiar with the intricacies of Japanese culture and fluent in both written and spoken Japanese, she was the ideal candidate for that assignment.
Support Networks for International Women in Business
"I'm not the only woman in a comparable situation," Amy says. "There's a whole support network for empowering women with an international background in Japan. It's extremely useful for finding advice, business contacts, or mentors. I couldn't do without them. So I'm not that much of an exception as I previously thought. But my husband might be…"
Due to her support network of female business contacts and other international women, Amy feels right at home in Tokyo. Networking is an essential aspect of every expat experience. Visit our local communities, and maybe you'll also be able to build up your own network of international women.
Global Expat Guide Topics
Other Topics