How to Survive Your Visa Interview
How to Survive Your Visa Interview
Obtaining a visa is often the biggest hurdle expats have to take before moving abroad. And the visa interview can be particularly daunting. InterNations member Iryna has some great advice on how to prepare your visa application and survive your visa interview.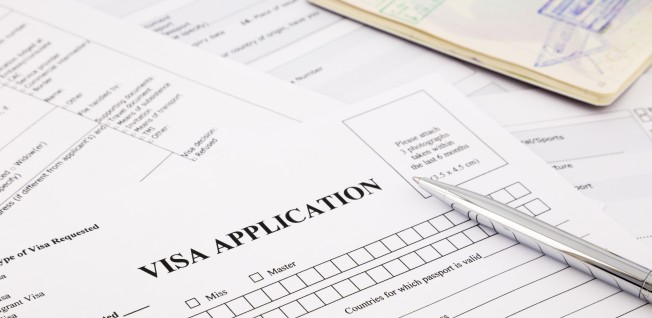 In the 21st century, our world is quickly turning into an ever moving anthill where everybody travels in all possible directions. But still, a large part of the world's rotating population has to go through the process of obtaining visas every time they need to go abroad: an induced necessity, an unavoidable waste of time, and quite a lottery, as many applicants think.
Thus, in many national communities, visa issues have been the subject of endless heated discussions in forums, social networks, and blogs. Hearing rumors, dubious advice, and stories about someone else's experiences, many potential visa applicants tend to grow emotional and plunge into excessive over-thinking of the task, no matter if they are practiced travelers or humble first timers.
The Emotional Factor
It is true: going through an Embassy interview is always stressful, because as an applicant you have to trust a third party with your important (and sometimes vital) decisions , people who have never seen you and – let us be honest – have very little or no interest in you at all. It begins with the realization that you have only one chance to make a good impression on the embassy officer, but alas: while this interview means a whole lot to you, it is only a few minutes of a boring working day to him. While you are aiming to approach a long-desired moment in your career or life, your interviewer's only interest is to work off that pile of papers by lunch.
This discrepancy in goals makes it really hard to impress the embassy worker, especially when you are facing them through a glass window, uncomfortably set too high right under your chin, and you only have a few minutes of time during which you can hardly make decent eye contact with your visa officer. Sounds quite upsetting, doesn't it?
The emotional factor does not seem to stop people from applying for visas, though. The number of international travelers tends to increase dramatically every year all over the world. Statistically, the number of visas issued only by the US Foreign Service has grown from nearly 6.5 million in 2010 to more than 9.5 million in 2014.
Get Informed
If going through the visa process is an inevitable hassle, how can one minimize the stress and improve chances for success? Surprisingly, the solution is quite simple. Putting it shortly, there are three principles: competence, preciseness, and impartiality (or stoicism, if you like).
It has been proven that those who are strong enough to guard themselves from being emotionally affected have the highest chances of success at their visa interviews, no matter which embassy they are applying to or what type of visa they are expecting to obtain. Like every other process in this universe, the procedure of applying for a visa is a routine consisting of a formal sequence of actions, which must be followed like stepping stones. Put aside your emotions, use your practical thinking, be precise, and you will see that obtaining a visa is, in fact, a routine task and totally doable. Here are some steps for you to follow:
Study the process in detail before you apply for your visa. Information on websites of various embassies and consulates may seem difficult to read- but only for a beginner. The logic of a country's foreign office becomes clear when you acquire full understanding of the country's specificity and its international policy. Each embassy issues certain types of visas with particular eligibility requirements for different categories of citizens, so it may issue its own set of instructions to visa applicants in your country. Thus, the process of obtaining a similar type of visa may be different for citizens of different countries. You don't need to become an expert in foreign affairs, but the better you study the Visa section of your Embassy website, the more confident you will be when submitting your papers to your visa officer.
Documents and Requirements
As people have different purposes in visiting foreign countries, the Foreign Office may want to know different facts about your life. This is why you may be asked to fill out a certain form (questionnaire) in a certain way. Every website will have clear instructions as to which form you should fill out and how to do it. Some websites list such instructions right among other visa-related information, others may show you a link to a PDF document for download. Take time to download all those documents and read them through to the very end, because there may be pieces of important information which you must know to submit all documents to your visa office.
If a website asks you to open a personal account, do it and log in to get access to more detailed information about your particular visa type. At the moment of registration, you may need to have your international passport at hand, as you will be requested to put in your full name, the passport number, its expiration date, and possibly your birth date.
Do not ignore requirements for submitting photographs, little pieces about having (or not having) to glue your picture to the questionnaire; notes about where and how to put in your contact information, and of course, information about when, how, and where to submit your visa package.
Know Where to Turn
In large countries, there may be more than one affiliate of a country's Foreign office – an embassy in the capital and a few Consulates in larger cities. Before going to the embassy with your documents, make sure you know exactly which of these offices is responsible for working with residents of your region. Besides, there may be a certain process set up by an embassy, where you have to register for your visa interview beforehand. Take a few minutes to patiently search the visas section of the website to find this information.
Iryna Tymchenko is a Ph.D. in cross-cultural communication and an inspired educator living in Ukraine. She has been using her expertise in international communication, educational projects, and international business to write about cultural adaptation for relocating individuals and families.
Global Expat Guide Topics