Honoring Your Feminine Energy Throughout Life's Transitions
Honoring Your Feminine Energy Throughout Life's Transitions
There are various key factors which can help you find balance as you pass through life's transitions, following the five fundamental aspects in life: health (earth), relationships (water), motivation (fire), reflection (air), and intention (ether).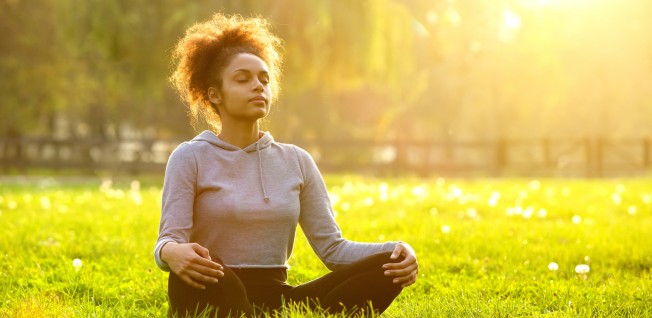 I left Switzerland twenty-one years ago. My plan was not to leave my country, but rather to follow a vision; and the doors continue to open in the labyrinth of life.
I arrived 10 years ago in Miami, FL, where I opened my own company that allowed me, to share my creation. I received my work permit for "a unique cultural art form for the betterment of the community in America". I am sharing with you some key aspects that I have learned as a woman. I have been working professionally, following my purpose, as a visionary, coach, healer, and entrepreneur, on five continents.
I include in this article some key aspects on how to find balance as we pass through life's transitions.
Each aspect mentioned below consider one of the five fundamental aspects in life, following the Dharmi Map of Transcendence and Cycle of Creativity: Earth (health), Water (relationships), Fire (motivation), Air (Reflection), Ether (Intention).
Tips for Health (Earth)
A healthy lifestyle is important. I adapt my discipline, exercises and the intensity in my activities with my moon cycle. This has helped me to stay balanced as a woman.
I learn about the fruits, vegetables of the season, and feed myself mostly with food that comes from the state or country I live in. I believe that what my body needs in a specific place, comes from the land and climate where I am at that time. The honey that strengthens your immune system in the country you live in is the one that comes from that specific place. It is all about the cycles of the earth, the moon, and life.
Nurturing Relationships (Water)
To keep balance emotionally, we need to nurture healthy relationships. This can become quite challenging when we are far away from our family, loved ones, or old friends. The new friends will never be the same as the friends we had from childhood.
Learning about emotional intelligence is key to relate to the people around us. When you accept what you feel, you learn to relate from a space of compassion, acceptance and harmony. When we change location, work place, position, career, country, culture, we are moved emotionally. This movement gives us the opportunity to release emotional attachments.
I have always been very sensitive as a woman. Through my life's experiences, I learned to listen to my intuition, to honor if something does or does not feel right. I have been teaching dance therapy for women awakening our sensual, flexible and powerful feminine energy. Honoring our values and healthy boundaries in our relationships is essential to staying emotionally balanced.
Motivation (Fire)
What is your motivation, what inspires you?
What uplifts us today may not be the same activity, dream, or person than 5 years ago. Maybe a relationship or experience has consumed your fire and you are passing through a time of healing. Maybe your fire is all over the place. Maybe your inner flame is warm and balanced, shining and sharing with inspiration.
In which direction, do you lead your actions with intention?
Some women are driven by their relationships, others by their career, others towards a clear vision and/or purpose they pursue, others by love affairs. Some of us are inspired by all of the above, while some cannot find inspiration anymore.
Finding hobbies, clarifying our dreams, connecting with people and community that inspire us is key to uplift our energy, stay motivated and direct your energy with a clear intention.
Reflection (Air)
The people in the country we move to don't just speak another language. It is a whole new language in their expression, in their perspective to live, and in their culture. We receive the opportunity to think outside of the box. We have to open our mind if we really want to learn from the place and community we live in. I learned to open my mind to many different approaches and ways of thinking.
A daily reflection, meditation, helps us to keep a clear mind and vision.
Intention (Ether)
I think intention is one of the most important aspects, to help us stay balanced through our life and travels. When you have an intention and purpose, you recognize clearly the synchronicities in your daily life.
Whenever I receive an opportunity, or initiate a project, I observe if it is aligned with my intention. If there is a conflict with my values, I recognize that it is taking me away from my path. Learning to follow what nurtures your happiness, and is aligned with your higher purpose is a potential that you can develop.
If you are an InterNations member and would like to contribute an article, do not hesitate to contact us!
---
Global Expat Guide Topics