Goodbye and Hello: The Ugly Truth about Repatriation
Goodbye and Hello: The Ugly Truth about Repatriation
I'm a London girl. From the moment I was born until October 2010 when we left for Cyprus, I had lived almost every year of my life in London. Minus three years for university, that makes 19 years living in the same city. I had grown accustomed to its hustle and bustle, its variety of activities and options, and took for granted its transportation network.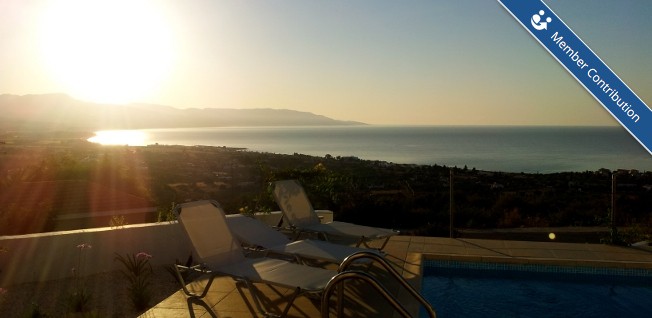 But I had grown ever bored of the weather, the competitive nature of the city, and the fast-paced lifestyle that was just not clicking with me. It would have been fair to say that in the 6 months prior to October 2010, London and I had a love/hate relationship.
Changing Homes
Fast forward three and half years to Friday, 4 April 2014, and I find myself writing this article about repatriation aboard a British Airways flight back to London with no return ticket. Although my repatriation will be temporary, as there is already another expat adventure lined up, the basic feelings are still the same. And those feelings are usually mixed. It's sad to leave a place you have made home, but it's exciting to return to the comfort and familiarity of your "real" home, especially the friends and family that you left behind. But I think many expats (myself included) struggle with the idea of leaving one home for another. Which begs the question: after three years of living in Cyprus, where is my "real" home?
To get one thing straight: I am not leaving Cyprus because it's a bad place to live. Quite the contrary, Cyprus is a wonderful place to live. I have spent three and half happy years on the little Mediterranean island soaking up the sun, sea, food, and culture. The problem is that Cyprus is not the place for us to be right now; I think the natural progression of life means sometimes you fit and sometimes you don't. And when I say us, I mean my partner and of course our four-legged friend that we picked up along the way. I won't go into the specific reasons for our departure from Cyprus because that's a whole different story, but the point is that I find myself in the state of repatriation and it is a funny place to be. As expats, most of us will be faced with the issue of repatriation at some point (unless we stay expats forever) and we will go through a whole range of emotions during the process, so let's talk about it shall we.
The Decision-Making Process
For many expats, the decision to repatriate may be a confusing one. It is not always clear cut. After living in a country for a few years it will no longer be foreign and the way of life will have become less strange with every day that passed. This familiarity can make the decisions to leave a lot more complicated. After three and half years living in Cyprus, it has become my home. I have a routine in my life, I know my way around, and I even understand the food labels in the supermarket.
Despite feeling like Cyprus was home, the decision to repatriate was quite an easy one. My partner's job had already seen him relocate to a new country, and while I had my own job and friends in Cyprus, losing such an integral part of the equation made living everyday life a little harder.
This is just one of many expat scenarios that make life a little challenging. International work assignments are often temporary by default, and you have to be flexible and adapt to changing situations quite quickly. While this ensures a continuing sense of adventure, actually making any decisions can be tricky when so many factors which are usually out of your control have to be considered. It is one thing taking a calculated risk and another making a decision with your eyes closed.
Miriam Finerty was an expat in Cyprus for the past four years, and is currently back in her native London preparing for her next expat adventure in Dubai.
If you are an InterNations member and would like to contribute an article, do not hesitate to contact us!
Global Expat Guide Topics