Five Reasons to Make Friends with Expats When You Live Abroad
Five Reasons to Make Friends with Expats When You Live Abroad
Getting to know the local people and culture while living abroad is important but sometimes maintaining expat friendships with people from your home country can really be an advantage. InterNations member Karina recounts how staying in touch with other Columbian expats helped her feel at home abroad.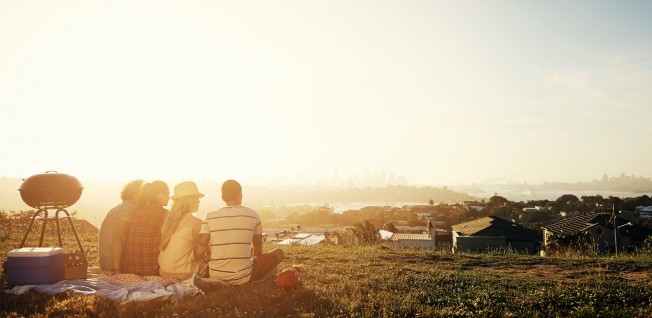 Living abroad brings many challenges. One of them is looking for the best way to adapt to a new culture whilst maintaining your identity; this includes getting used to different people, different weather, and sometimes learning a new language. In addition to this entire package you have to rebuild your social life because your family and your friends are not there anymore.
In this process I have noticed that it's very positive to be in touch with expats, especially with expats from your own country. It is also very important to integrate with the locals, in my case with Germans, to learn about the culture, to improve my language and to be part of society.
However, in this article I want to give you five reasons why I consider it essential to be in contact with expats from your own country, in my case with Colombians, who are living in the same part of the world as yourself.
Exchange of Experiences
I have been in Germany one year and I have had many experiences, some of them more positive than others, but when unexpected things have happened, it has been comforting to meet with other Colombians to listen to their experiences. Through this exchange I have realised that others have felt the same too, that I am not the only one who has had difficulties integrating. I also believe that they, too, have taken something from my experience, because this is about exchange, to give and to take the things that can help you become better.
Chain of Friends
Colombians are really friendly and usually don´t have any problems meeting new people. This quality has helped me to increase my social network quickly. When I arrived in Germany I had two Colombian friends here, and I have kept in touch with one of them who has helped me to meet other people, not only Colombians, for one year. I have more in common with some Colombians than with others and not all of them want to keep in contact, but in some cases I have started to build a friendship which makes me feel more integrated and happier to be here.
Use Your Language
Most likely if you are a foreign national in Germany your native language is not German. This is the way it is in my case. My native language is Spanish and I really enjoy speaking it. But it's even better when I can share my opinions, thoughts, worries about the political situation in my country with other expats, or when I can talk about topics which would not seem interesting to others. Besides, it's possible to use lines and jokes that only those who come from the same country or the same corner of the world can understand. This is one of the most important reasons why I like to be in touch with expats from my home country, because I can use my words and I can talk about topics which I don't often speak of with non-expats.
Keep Yourself Informed
I like social networks and since I have arrived in Germany I have been connected with other expats through Facebook, Twitter and Internations.org. On these social networks I can not only interact with others and share my experiences, I also find interesting information that I don't usually get in other forms of media, such as information about jobs, flats, language courses, offers of Colombian products and events which are not in the local newspapers.
Somehow in these groups of expats you can find exclusive information which is not available otherwise. I will give you a little example, a few weeks ago I got an invitation to participate in the Colombian Independence Day in Frankfurt. I received it because I am part of a group called "Colombianos en Frankfurt y sus alrededores". Otherwise I wouldn't have known about this event, because I live in Mannheim and I don´t have any friends in Frankfurt.
Get Tips That Change Your Life
You can get the flour for "arepas" in Chinese shops, and feta cheese can be used in place of "campesino" cheese, which is not so easy to find in Germany. I know this because one Colombian friend, who has lived here for five years, told me. We have cooked together and the experiment with the cheese works also with the "buñuelos" and "almojábanas" (typical foods from Colombia).
Expats can give you unique tips which are usually shared without asking. These pieces of advice about cooking, shopping, travels, studies, work etc., come naturally in the exchange of experiences, and can sometimes make your life abroad easier and happier.
---
Global Expat Guide Topics