Being Single in a Foreign Country: How to Find Your Second Half
Being Single in a Foreign Country: How to Find Your Second Half
For many expats, moving to another country can be accompanied by a romantic endeavor. Take advantage of of the dating opportunities presented in a foreign country, and have the best experience possible by using this advice on how to find love when abroad.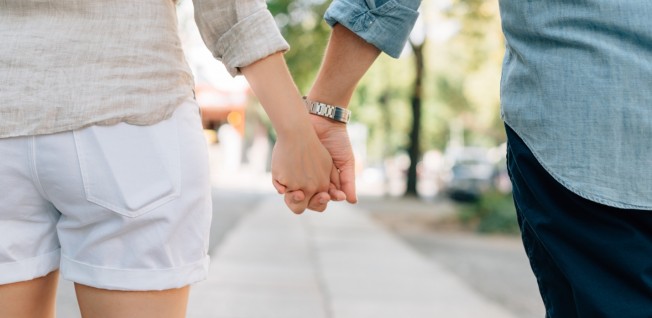 Ah, being abroad! Whether you're visiting or staying permanently for school, a job, or just plain fun, it's an endless adventure of exotic food, fun culture, beautiful new scenery, and don't forget the good old currency conversion laugh… which usually doesn't involve much laughing.
But once the glow of the "new and shiny" has faded, one thing begins to settle in: loneliness. Even if you came with a friend, or made an awesome new friend shortly after arriving, it's a feeling that comes for all of us after a week or a month. There are all these beautiful experiences, all these fun stories, and this brilliant new chapter of your life — and no one to share it with.
If you're longing for the love of your life — your second half — and feel it's a good time in your life to find them, then doing so in a foreign country can be a fantastic thing.

But where do you start?
1. International Parties
Especially in towns with a large expat community, there are local events and parties designed specifically for those moving from abroad. Here you'll find a smattering of nationalities, lifestyles, and cultures all with the intention of getting to know each other and fit in with their new crowd.
Think of it like a welcoming party, but for dozens and dozens of people. The vibe will be much calmer, and language barriers will be less difficult to navigate since everyone is in the same boat there. You will have a chance to meet locals or foreigners like you who are interested in broadening their social circle. Calm, accepting, and diverse — it's a great place to start.
2. Language Classes
No matter how long you're staying, picking up a few key phrases or words is important when visiting a new country. If you don't think so, try being dead lost, forgetting the name of your street, and realizing "big shiny tower next to the grocery store" doesn't translate as well as you thought.
But a bonus of looking for a special someone in a language class is: instant built-in icebreaker. You're supposed to talk to each other, or at least have a very good excuse to do so. You already share a common interest: learning the language and all the funny struggles that come with it. It's also a great reason for inviting them to lunch so you can practice your skills, allowing you to enjoy casual not-quite-dates as you get to know them better. If it doesn't work out – well, at least you improved your accent.
3. Dating Websites
Why go through all the fuss of hoping to run into "the one," or trying to discover if that cute somebody is really interested, or just looking for a fling? It'd be much easier to know they're interested in foreigners, share your favorite interests, and are looking for a committed relationship.
By signing up for websites or apps such as Match.com, Flirt.com, or OkCupid, you can meet interesting people a lot faster. As a bonus, it's a great way to make friends and check out new parts of the city. Need a fun date idea or something to do with your weekend? Take a walk around an area you haven't seen before and stop for some exotic food. There's no short supply of conversation topics, and you can feel confident you're getting off on the right foot.
4. Volunteering
Volunteering for a good cause is a universal way to make a change while meeting new people. Whether it's with a local church, a food drive for the homeless, or a community project, getting together with other people to make a difference is rewarding. This is often known as "volunteerism," where you not only enjoy spending time in a new place but also want to give something back. As an added bonus, it gives you a chance to meet new people with a passionate heart just like yours. That's the kind of common ground from which can grow a great friendship or a beautiful romance.
Some Words of Advice:
1. Don't Look Too Hard
Good advice for any dating situation: don't be too dead set on finding the love of your life. It'll make you tense, it'll make you settle for the wrong person, and most of all, it'll attract the wrong kind of person. If you're interested in something more meaningful, then it's a game of patience. Don't worry, love usually finds you when you least expect it.
2. Make Friends before Anything Else
Even seasoned expats can tell you that every single trip or "re-homing" adventure has its own smattering of emotional backlash. Sometimes it's not bad but just an adjustment period. You miss home, you begin to doubt if you made the right decision, you feel scared, and you have to find your own stride and place in this new community, like a kid trying to find friends in the middle of the school year. All these emotions make you crave companionship, as support and as a distraction from all the "noise" of your relocation. If you run into a potential romantic partner during this time, you may think you feel more intensely for them than you actually do, getting off on the wrong foot.
Instead, look for friendship first and only among those you're platonically interested in. They'll give you the support and grounding you need to feel more secure and adjust to your surroundings, as well as some killer pointers for how to handle your new neighborhood. There's no commitment and a lot less room for embarrassing "ex" stories. Once they've helped you back up onto your feet, if one of them becomes "the one" or you meet that perfect someone later, you'll know it's because your emotions are honest, not urgent.
A foreign country can be one of the best places to discover love. The key, however, is knowing where to look and taking your time. Never move abroad just to find love, but rather make it a happy bonus to your adventure.
If you are an InterNations member and would like to contribute an article, do not hesitate to contact us!
---
Global Expat Guide Topics