Well Researched, Well Planned, Great Fun!
---
As a Consul for four of the most active InterNations Groups in Sydney, Silvia Verdina continues to explore her new home — one activity at a time.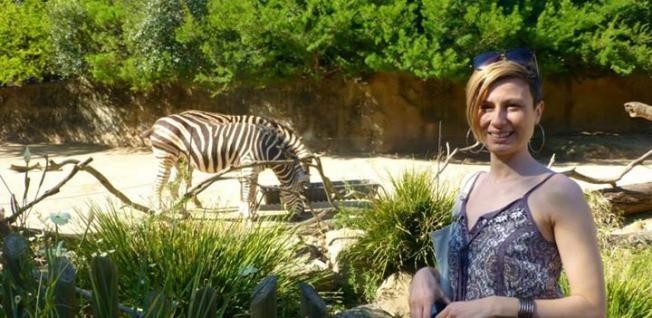 Born and raised near Lake Garda (Northern Italy), Silvia is no stranger to natural beauty. After living and working in London and Ibiza, Silvia has called Sydney home for the past 5 years. "I love the vibe of the city. It gives you entertainment, amazing food & coffee and beautiful beaches all at the same time," she says.
After joining as an InterNations member in 2013, Silvia saw a number of groups were inactive and decided to do something about it — opening the InterNations Sydney Cinema and Theatre Group. "I'm passionate about cinema and theatre and thought this would be a great way to share this with others. Where possible, I try to organize activities in this group where we go to see foreign or non-mainstream films, concerts, musicals, theatre and dance productions," she says.
Silvia is not alone in her love of cinema and theatre in Sydney, in less than one year she has hosted over 60 activities and her group has grown to over 320 members. "I've met a lot of new people through my activities; some of them have become good friends. Members have all been very happy with the activities I have organized."

"Being a Consul is a rewarding experience, but it can also be stressful at times. It's really important to research your activities and not leave anything to chance. I'm grateful to my Co-Consuls, Mina and Eliza, who do such a great job and take some of the pressure off me."
Aside from cinema and theatre, Silvia is also a Group Consul for the Sydney DinnerNations, Nightlife and Escape the City Groups — all of which are among the most active in the InterNations Sydney Community. In these groups, Silvia has hosted a diverse range of activities including everything from cruises on the Sydney Harbour to visiting Taronga Zoo to a day trip to a nearby wine region, the Hunter Valley.
Silvia's advice for new Consuls is:
Talk to your members and listen to their suggestions for activities they would like to do.

Where you receive questions from new expatriates, try and give your advice if it is something you can help with.

Organize a range of different activities to keep your members interested and above all — have fun!
---
About Silvia Verdina
Silvia moved to Australia in 2010 and became an accredited sports and remedial massage therapist. Silvia has enjoyed her role as InterNations Consul so much she is now studying her certificate of Events Management.
---
Recent Activities organized by Silvia
More Stories from Consuls Worldwide
Facts & Figures
420

InterNations Communities worldwide

3,964

InterNations Consuls representing 139 nationalities

3,300

InterNations Groups worldwide for all kinds of interests

3,700

InterNations Activities per month across the globe