Showing Members It Really Is 'More Fun in the Philippines'
---
With activities ranging from a sixteen-stop food tour and cultural exchange nights to weekend trips to some of the Philippines best kept secrets, local Consul team Marievic 'Aviec' Mariano and Pamela Punsalang are showing InterNations members 'It's More Fun in the Philippines!'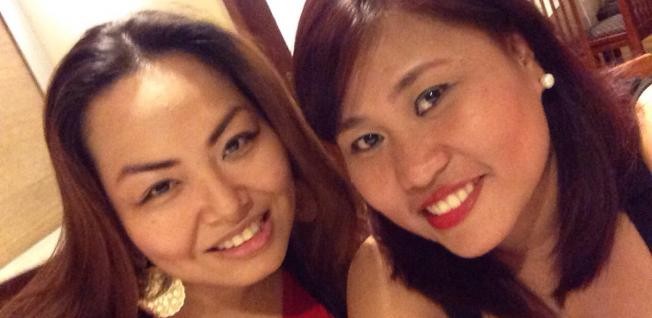 After supporting the community as an Ambassador for over a year, Pamela shifted her focus and took on the role of Consul in order to reenergize some of the groups in InterNations Manila.
"For some people, participating in InterNations Groups is the perfect first step before going to a larger event. In the groups people are able to build real relationships with each other. I could see some of the groups here in Manila were inactive and decided to do something about it," says Pamela.
As her activities started growing in popularity, Pamela knew she would need the support of an additional Consul. Having met Aviec, who was also interested in reviving Manila's InterNations Groups, at an InterNations Manila Event, she knew exactly who that person should be and went to work convincing her to officially get on board.
"Pam and I share the same vision for our groups, we really get each other. We built a great rapport first; we had such a great chemistry and when we saw each other's strengths and how we could work together we finally said, — ok, let's just do this!" says Aviec.
Under the leadership of the 'Gruesome Twosome' (as they are known amongst members), the Women's, DinnerNations, Culture Club and Surviving Societies Groups have evolved into four of the most active groups in Manila. One look at the creative and well-organized activities this Twosome pull together and it is easy to see why!
At a typical activity Pamela will take care of the back of house, working with the venue staff to ensure everything is running smoothly, while Aviec will focus on hosting guests to ensure everyone is having a great time (and vice versa). As a team they work together well before the activity and on the day to ensure everything runs smoothly.
"In the Philippines, expatriates are not treated as outsiders. As long as you are respectful and sincerely open to getting to know the culture and people, the locals will literally welcome you into their families and you will be able to have really immersive experiences you won't find anywhere else."
And what are Aviec and Pamela's tips for new Consuls?
Make a plan.
We sat down at the start of the year and brainstormed activities we wanted to do in each of our groups, also keeping in mind what the members had been asking for. Then, depending on how busy each of us were, we decided who would take the lead on each activity. No matter who takes the lead, we always realign at some point to ensure we are able to support each other if help is needed putting the activity together.

Be open to improvement and take each activity as a learning experience.
We try to inject something new into our activities, like introducing a game, trying a different cuisine, going to a new area, etc. Not all activities will run smoothly (people may not show up, the weather may not cooperate), but learn from it so you can improve for next time. Approach each activity from the perspective of the participant. Ask yourself 'What would I want to know or expect if I participated in an activity?'

Make sure you love what you are doing!
Both of us have busy work schedules, so InterNations is a release for us where we get to have some fun.
---
About Marievic 'Aviec' Mariano
Born and raised in Manila, Aviec works as Head of Grants and Healthcare for one of the largest corporate foundations in the Philippines. With a university degree in Tourism Management and a love of food, Aviec enjoys bringing together her professional and personal event management experience to host activities in Manila. She loves showing people around and watching them fall in love with the Philippines while getting to know more about them and their country of origin as well.
---
About Pamela Punsalang
With experience working for a gym, being the assistant to a prominent pastry chef, freelancing in events and having a graphic design studio — Pamela describes herself as a professional 'dabbler'. Having studied Hotel, Restaurant and Institution Management at one of Manila's best colleges and with a family background in hospitality, this Filipino local is no stranger to the role of activity host. She loves tea, her five dogs, traveling and cooking.
---
Recent Activities organized by Marievic and Pamela
More Stories from Consuls Worldwide
Facts & Figures
420

InterNations Communities worldwide

3,964

InterNations Consuls representing 139 nationalities

3,300

InterNations Groups worldwide for all kinds of interests

3,700

InterNations Activities per month across the globe