Connecting Young Professionals in Houston
---
When Aurelien Mangano moved to Houston, he faced the same challenge many expatriates face when moving abroad — how to make friends and build your social circle in your new city. Three years later as Consul for one of Houston's most active InterNations Groups (InterNations Young Expats), Aurelien now helps other expatriates get established in the USA's fourth largest city.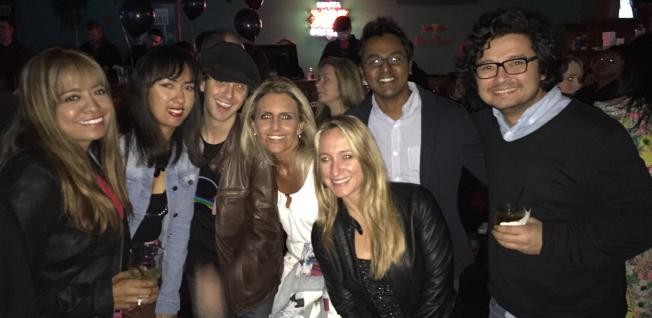 "Being an expatriate, it's not always easy to integrate into your new environment and make friends — even if you do speak the language. Locals already have well-established groups of friends and it can be hard to make new friends outside of a work context," Aurelien says.
Aurelien came across InterNations in 2013 and after participating in a number of events & activities, he felt the community needed more activities to better connect young expatriates in Houston. Aurelien spoke with many InterNations members to understand what they would like to see more of, he saw there was a good opportunity to host more nightlife activities and decided to set up an InterNations Group.
From this simple idea, the 'InterNations Young Expats Group' was born and while the group isn't closed to anyone who might consider themselves an 'Old Expat', participants in Aurelien's group can definitely expect to find a wide range of activities tailored for the young at heart.
"Our activities are very diverse. They can be anything from exploring new bars in Houston, going to a concert, chilling out in a national park and right up to skydiving! I try to connect with multiple sources to find out what kinds of events are coming up in Houston and share this with the group members," Aurelien says.
"We've done so many different activities now it's hard to choose a favorite moment. One activity I really enjoyed was the 'Dance Under the Dinosaurs' event at the Houston Museum of Natural Science. The museum opened their doors for the night and hosted a dance party; it was a really great night!" he says.
As a Consul, Aurelien aims to spend time with each and every person who attends one of his activities. By connecting people and creating an ambience conducive to making friendships, Aurelien is helping young expatriates get established in Houston and start to build their social circle in their new city.
Aurelien's key tips for new Consuls are:
A Consul needs to be a good listener. Always ask your members what they want to do and listen to their advice. A good Consul should know how to understand the needs of their members and create activities that meet their needs (as well as your own).

You need to be someone who is dynamic and makes things happen to ensure your group is always active.

Focus on helping people feel comfortable to meet each other and feel just as included as any other member of the group.
---
About Aurelien Mangano
Born and raised in France, Aurelien studied Engineering and has since relocated to Houston where he now works in Project Management. In his spare time, Aurelien enjoys creating amazing activities as Consul of the InterNations Young Expats group. He describes himself as a social butterfly who enjoys connecting with people and intends to stay young forever.
---
Recent Activities organized by Aurelien
More Stories from Consuls Worldwide
Facts & Figures
420

InterNations Communities worldwide

3,964

InterNations Consuls representing 139 nationalities

3,300

InterNations Groups worldwide for all kinds of interests

3,700

InterNations Activities per month across the globe